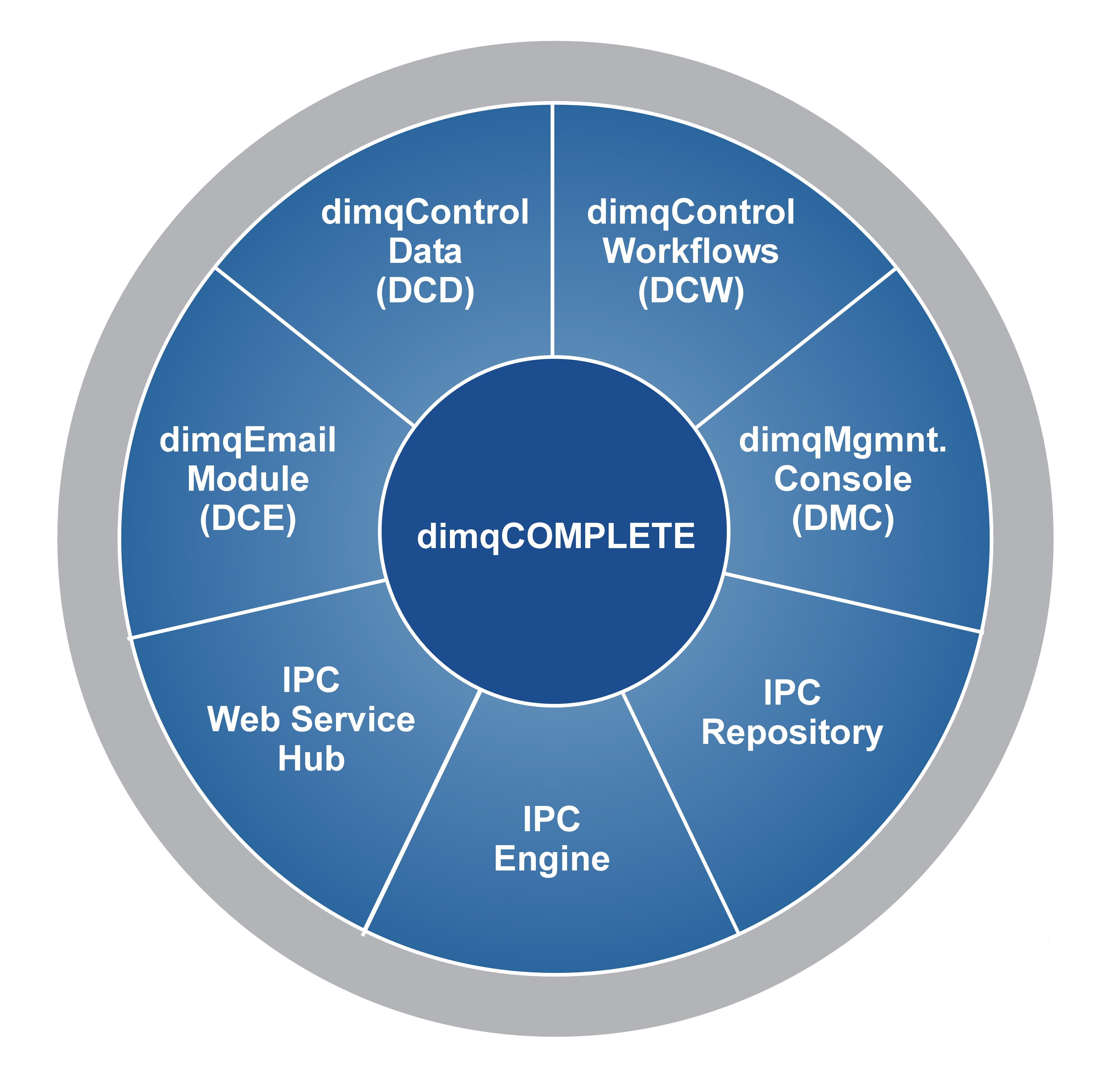 Die Valuable-solution of DIMQ
DIMQ COMPLETE is a solution to standardize and increase efficiency in PowerCenter projects. The execution of PowerCenter interfaces are prepared and startet by PowerCenter control workflows. Subsequently, the evaluation and logging of the status occurs.
Our advantage: We design and implement PowerCenter applications based on the DAC process model. It can be used (Manager & Designer workflow) of Informatica PowerCenter, the standard tools. Our process model takes into account the typical requirements of dynamic applications in the implementation.
dimqCOMPLETE (formerly DAC) is a control framework based on Informatica PowerCenter mappings and workflows to enable Informatica PowerCenter to dynamically control interfaces. In most Informatica PowerCenter implementations, interface control is executed individually byexisting features. Very often, these implementations are based on control tables and source extraction with intrusive joining operations and post routines to prepare parameterization for coming interface runs. Sometimes, PowerCenter implementations use the onboard features of mapping variables with limited possibilities of maintenance such as manual setting of values or support of logging. In addition, the non-intrusive email module checks logging data and sends emails in case of errors. The framework also supports unlimited retention of run-time information. Informatica PowerCenter repository log data can be deleted and important runtime information is kept by the framework.
dimqCOMPLETE uses existing APIs of Informatica PowerCenter and generates all necessary control data and control workflows. These control workflows prepare interface runs by providing relevant parameter values in parameter files and if necessary inherit current parameter values for subsequent interface, e.g. to load data into the next stage.
dimqCOMPLETE supports two ways of starting interfaces, using either Informatica PowerCenter build-in scheduling feature or its own calendar plan option.These plan entries are analyzed continuously by a central dispatcher workflow. This feature supports a target-actual comparison and is an essential basis for repetitions of runs. The framework consists of the components dC Control Data, dC Control workflows, dC email module and the DC front-end. dimqCOMPLETE uses the Informatica PowerCenter components WebService Hub Integration Service and Repository Service.